Doritos Ketchup Roses
Overview: Celebrate this Valentines day with Doritos Ketchup Roses. Retro look, timeless flavour and only in Canada! Doritos® Ketchup Tortilla Chips are back for a limited time only.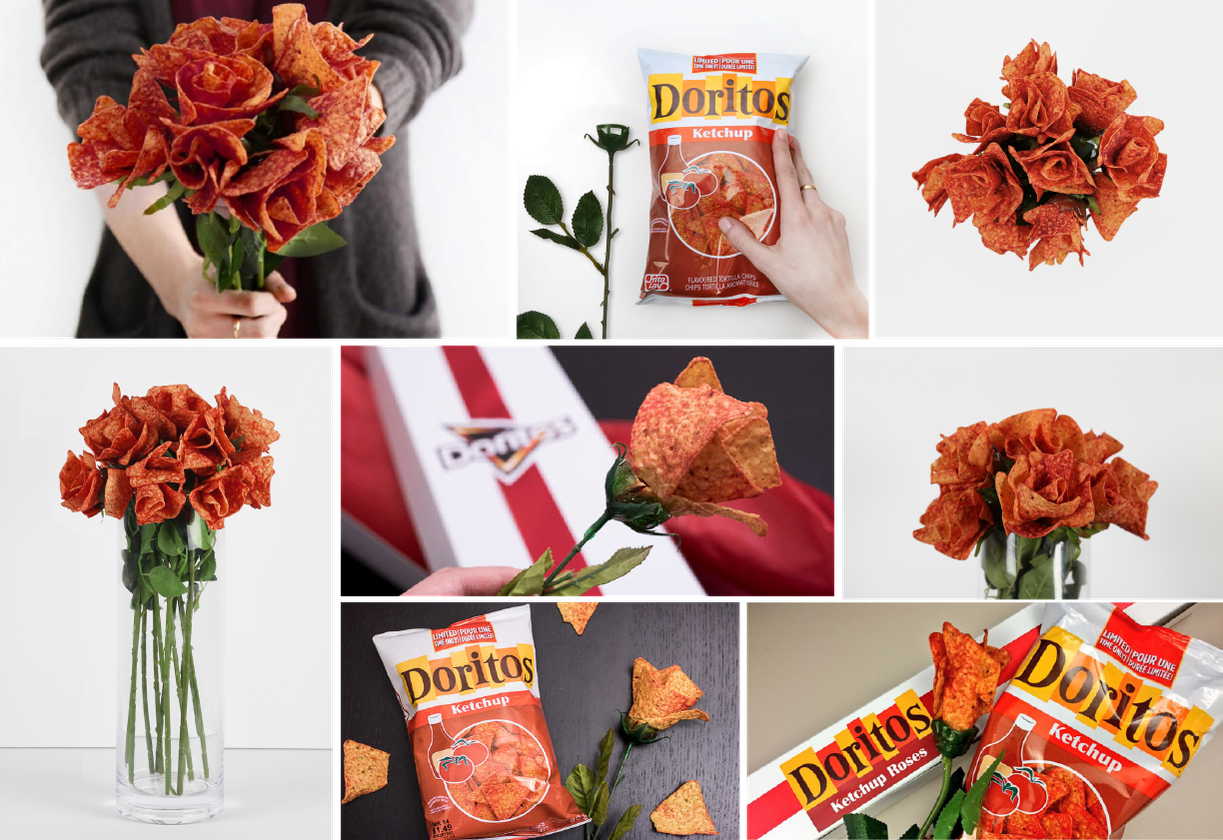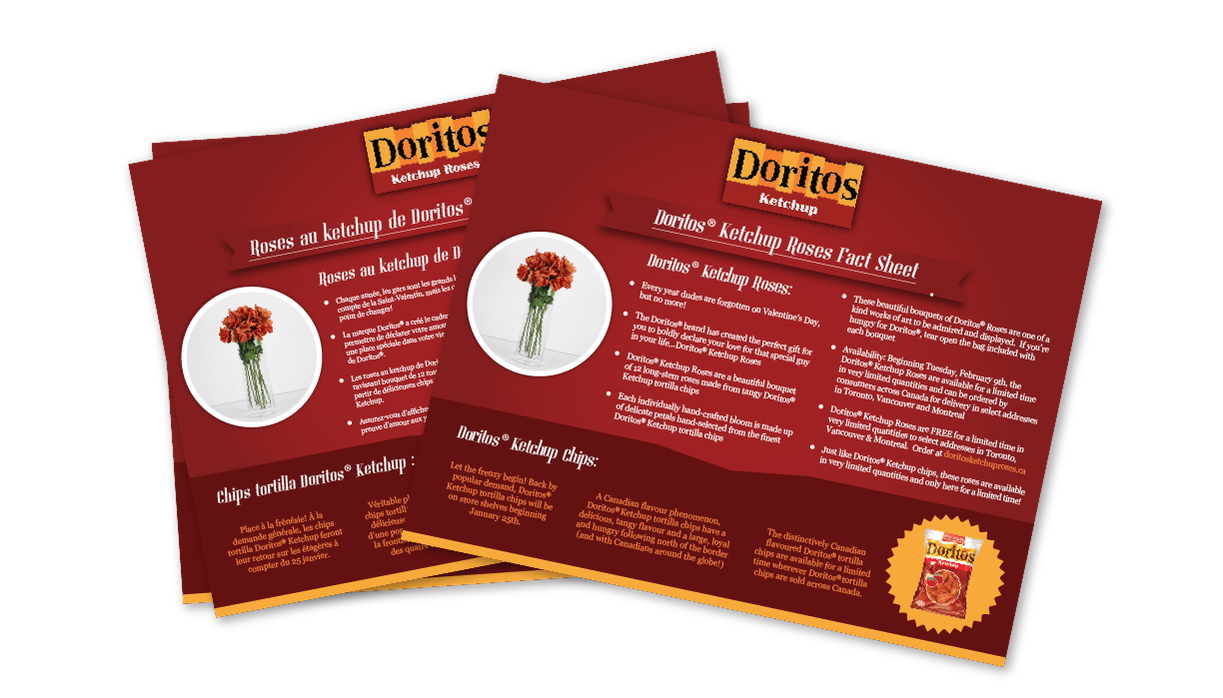 Doritos Inferno: Hosted by Celebrity Chef Matty Matheson
Concept: To bring the ultimate spicy Doritos Inferno chip back. Featuring celebrity chef Matty Matheson and a lava making machine, Doritos cooks up some bold recipes.
Results: 24 million impressions
#DontFearTheHeat
Toronto,ON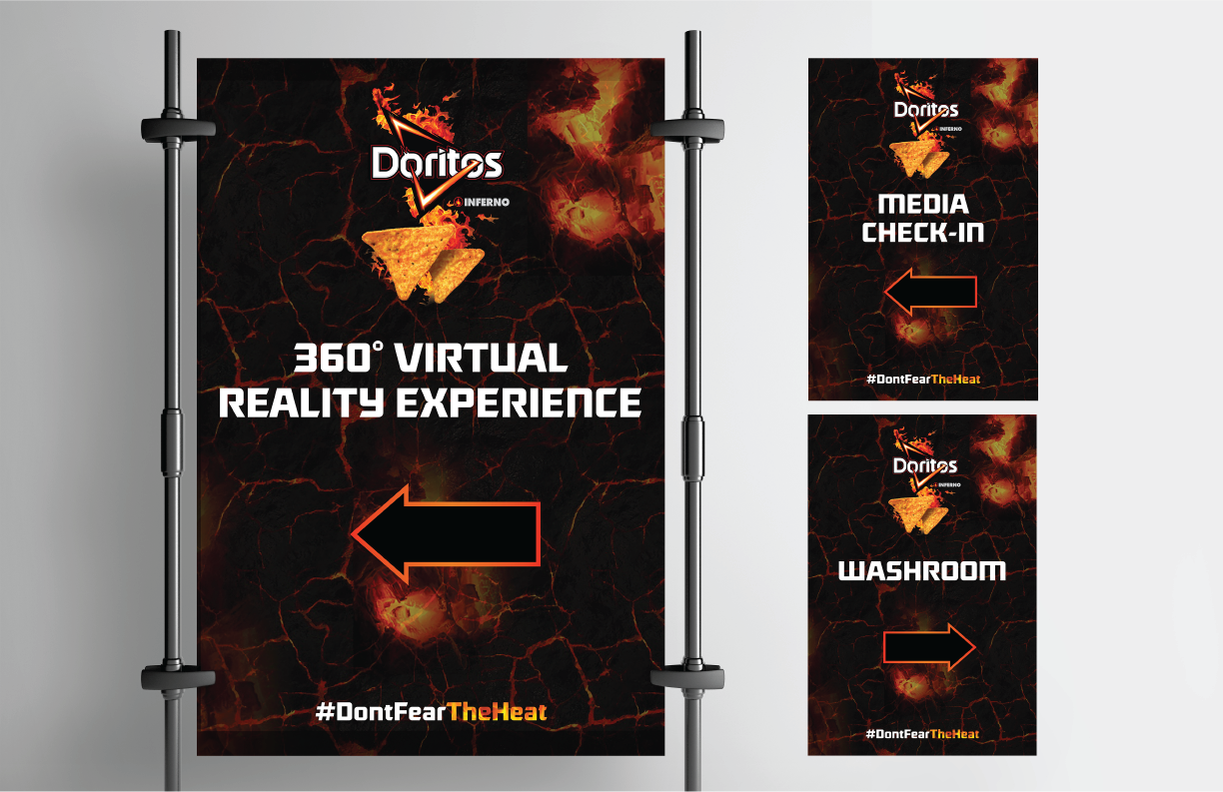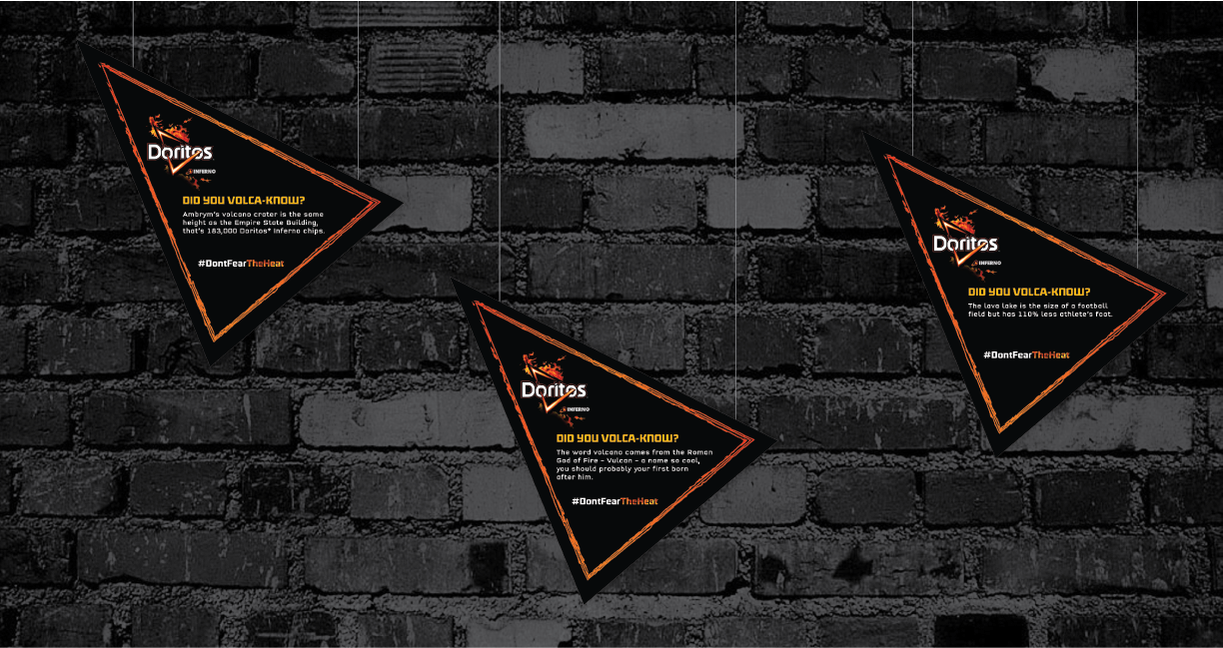 NEW Doritos Heat WaveL Flavour Launch
Overview: New Doritos Heatwave chips. First BBQ. Then Heat. It's like owning a baby dragon. At first it's all joy...then watch what happens!
#HEATWILLCOME
Toronto, ON