Lay's Do Us A Flavour: Summer Editorial
Overview: Lay's is back on the hunt for new potato chip flavours, and this time it's going international. The DUAF "World Flavourites*" is inspired by recipes and flavour palates from around the globe. Contestants are encouraged to vote on 12 international flavours for a chance to win $50,000. The 3 winning chips will be added to Lay's portfolio and will be available for a limited time.
North America
#WorldFlavourites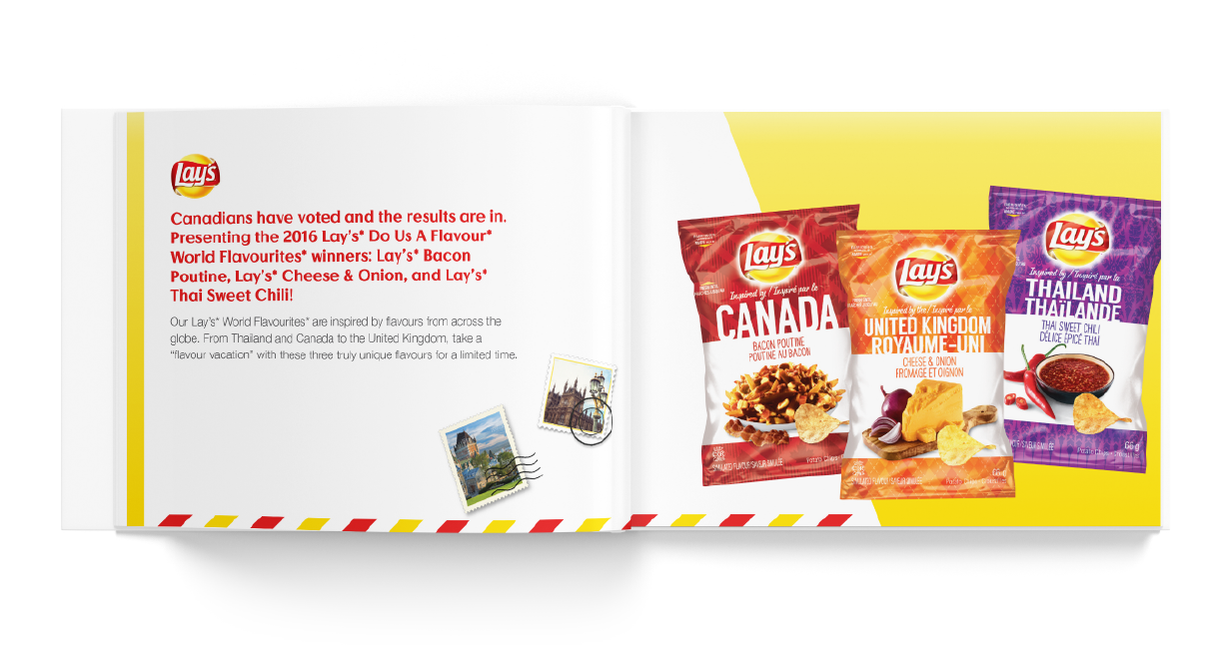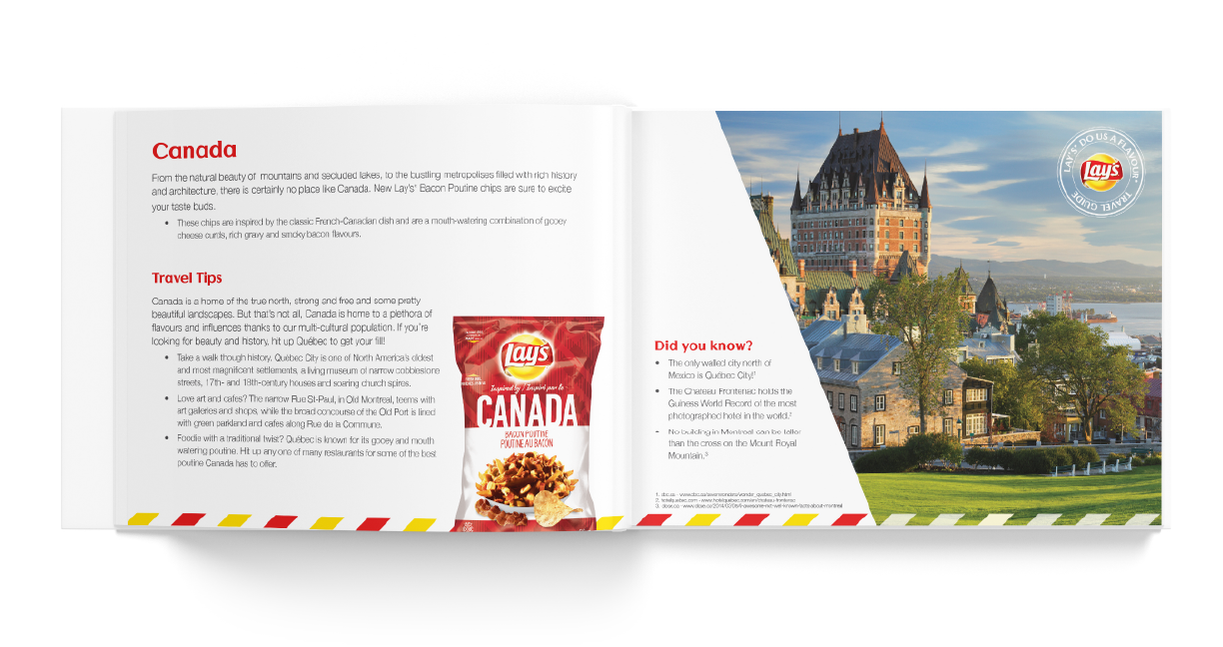 ​Lay's Summer Program
Overview: Lay's classic flavours are the perfect accompaniment to summer fun with your friends and family. Which summer classics are you?
#LaysSummerClassics
Lay's Chalet Flavour
Overview: Swiss Chalet has teamed up with Frito-Lay to create the 'most Canadian chip ever,' flavoured with the chicken chain's signature red chalet sauce. Available for a limited time.